COMMERCIAL REPRESENTATION IN EURASIA
Sales representative in EURASIA
Sales Agent in Eurasia: Russia, Ukraine, Belarus, Kazakhstan, Uzbekistan, Kyrgyzstan, Turkmenistan, Azerbaijan, Georgia, Armenia
The commercial representation branch offered by Dualest is the first service in which we have specialized since 1992. As sales agents representing French and Western brands on the Eurasian and Russian-speaking market for 30 years, we have developed expertise in the world of decoration, interior perfumery and home furnishings. The strategies that work to sell and gain fame therefore have no secrets for us anymore!
Our experience and our knowledge of the sector make us the best commercial opportunity for your company, as for other brands before you, such as the Vanderschooten Group (brands Alexandre Turpault, Nina Ricci, Designers Guild, Essix, Coucke) or for example the companies Brun de Vian Tiran, French Jacquard, Roger Pradier lighting, etc.
Actively accompanied towards a commercial development, a presence and a reinforced recognition, we will be your key entry to the Eurasian market.
Thus, the commercial representation offered by Dualest includes the following commitments :
Identification of the needs of the Eurasian and Russian-speaking market for your brand and your products ;
Targeted prospect listing and customer prospecting ;
Selection of the appropriate distribution networks for your products and your business strategy ;
Qualification of the product positioning on the market according to your brand image ;
Organization and management of sales development ;
Animation of sales networks and local customer loyalty ;
Management of communication, promotion and operational marketing actions according to criteria in accordance with your brand and local market trends ;
Highlighting your products and your universe in our spacious and modern showroom, in our offices. 
This showroom is a real commercial showcase allowing a real enhancement of the products presented and marketed on behalf of our clients, as well as an effective tool to develop fame and sales.
Are you interested in the business opportunity that the Russian-speaking market represents for your company?
Contact us to discuss in detail your needs in terms of commercial representation.
Our expert sales agents will answer you as soon as possible!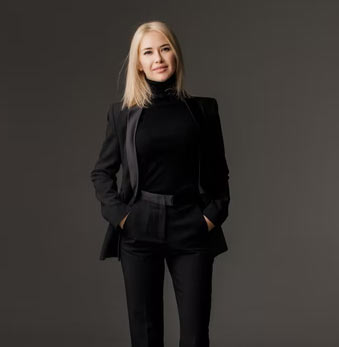 DUALEST Group
Russian subsidiary AO Dualest
9/3, Poslannikov pereulok
105005 Moscow, Russia