COMMERCIAL REPRESENTATION
Sales representative in Russia
As the first activity carried out by our teams in 1992, our Sales Representative activity has specialized throughout the years in the world of home furnishing products and equipment, such as interior design and decoration, and more particularly in high-added-value goods positioned at the top of the range and representative of the great French and European industrial know-how.
For many years, we have been working closely with numerous companies recognized as important players in their sector: the Vanderschooten Group (brands Alexandre Turpault, Nina Ricci, Designers Guild, Essix, Coucke), Brun de Vian Tiran, Le Jacquard Français, Luminaires Roger Pradier and many more… Thus, we are actively assisting them in their commercial developments in Russia, Azerbaijan, Kazakhstan, Belarus and Ukraine.
This activity is managed by Sophie Lanfranchi assisted by the main products managers.
Our objective is to assure our trading partners of the following commitments:
Identification of market needs,

Customer prospecting,
Selection of appropriate distribution networks,
Qualification of the range level of the product on the market,
Management of sales development,
Management and loyalty of sales networks,
Leading communication, promotion and operational marketing actions.
Finally, our spacious and modern showroom in our office in Moscow enables us to showcase each of the sectors we represent and market on behalf of our clients. It is a true commercial showcase of our activity of representation and an effective tool for the development of our sales.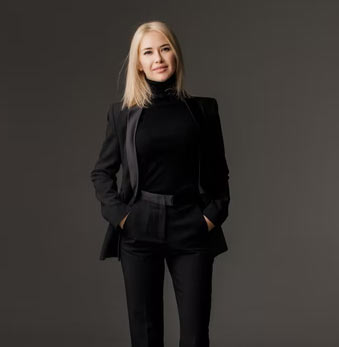 DUALEST Group
Russian subsidiary AO Dualest
9/3, Poslannikov pereulok
105005 Moscow, Russia